Community Screenshots
Add Character or Guild
Windows: ESO-Database Client
---
Our ESO-Database Client synchronize your The Elder Scrolls Online character and guild data with the ESO-Database in the background. The client also keeps itself and the ESO-Database AddOn up to date.
On Windows you will get a warning after the download, which you can avoid by clicking on "More information "and another click on "Run anyway".
Read more
---
Client Screenshots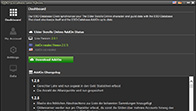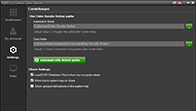 Manual upload
---
If you wish to upload your data manually, you can do so. Click the button below, to go to the manually upload info page.